Kim Larkins
Training Director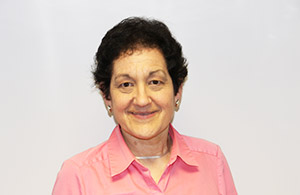 Areas of expertise
Assessment & development centres
Bespoke training solutions
Coaching & mentoring
Customer service
Induction programmes
Team building
Psychometric testing
Education
Member of the Chartered Institute of Personnel and Development
Qualified to use MBTI Step 1
SHL Occupational Testing
SHL Occupational Personality Questionnaire (SHL OPQ)
Kim Larkins MCIPD, founder of KSL Training, has 35+ years business experience, including operational management, HR generalist and management of learning & development functions.  Her previous experience spans a wide variety of disciplines and industries including the Hospitality, Retail and Pharmaceutical sectors.
Since establishing KSL Training in 2005, Kim has built a high performing office team and created a team of highly experienced and engaging training consultants who deliver exceptional results and create long client relationships; evidenced by our 5 star online reviews.
Away from work, Kim enjoys family life, swimming, local walks and travelling to scenic countries to rejuvenate and appreciate our natural world. Whilst cooking, she enjoys singing along to uplifting music, usually out of ear shot of loved ones!
Kim Larkins' profiles
Please refer to Kim Larkins' LinkedIn Profile for more information about Kim's career history and past achievements.