Sam Ellis
Training Consultant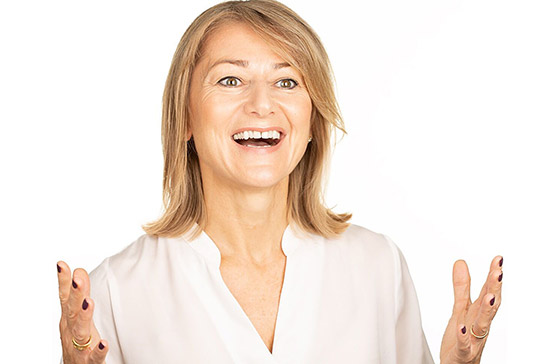 Areas of expertise
Wellbeing
Stress management
Resilience
Facilitation skills
Train the Trainer
Coaching & Coaching Skills
Building high performance teams
Emotional Intelligence
Presentation Skills
Strategic Planning
Creativity
Education
B.Sc. (Hons)
Oxford School of Coaching & Mentoring Diploma
Association of Business Psychologists Award assessor
Sam Ellis is an ex-blue-chip Consumer Packaged Goods marketer and agency Planning Director and has held a number of senior management positions within capability and management consultancies, including WPP and Accenture.
She is based in the South East and her 32-year experience spans wellbeing, brand and employee engagement programmes, learning & development, culture transformations, coaching and leadership development for clients in the financial services, pharmaceutical, travel, telecoms, education and food & drink sectors.
Sam brings expertise in a natural & engaging way and is committed to adding value to her clients' business.
Consultancy Style
Sam is described as bringing a graceful and tenacious style to her work. She has years of experience and is happy flexing her style to work with C-Suite teams, directors, and all levels of management from sensitive 1:1 engagements to large-scale global workshop experiences.
Sam is also an expert facilitator and Trainer of Trainers across the globe and loves to pass on her passion of helping other grow. She facilitates growth and performance with her unique combination of thoughtful creativity and mental and physical wellbeing, which means it is always a memorable personal and professional experience to work with her.
Sports and Leisure
Sam is mum to two teenagers and when not driving Mum's taxi, can be found walking on the Surrey Hills, on a Yoga Mat or drinking wine with friends.